Watch a Movie!
What can you do if your day is rained out? Come see a flick in one of Charleston's Theaters!
APark Place Stadium Cinemas
The Park Place Cinemas are located in Downtown Charleston on Washington Street. Parking in the city garage is a minimal fee for Moviegoers with the Parking stub from the theater. The Snack bar features all your favorites as well as a self serve popcorn and drink stations so you can come back for free refills.
600 Washington Street E
Charleston WV 25301
304-345-6541
BMarquee Cinemas - Southridge 12
Marquee Cinemas offer an excellent experience with their 2 floors of theaters. Located at Southridge Center, they are well placed within a ring of Restaurants and Shopping. Free lot parking is available and they also sport a video arcade and a party room inside the theater.
331 Southridge Blvd
Charleston, WV 25309
304-746-9900
CRegal Nitro 12 Theater
With great plush seating, multiple restrooms, great soundproofing and a great rewards program, Regal Nitro Stadium 12 is one of the best theaters in the valley. Located behind Walmart in the Nitro Marketplace, it is also near a number of restaurants and shopping opportunities as well.
12 JW Drive
Charleston, WV 25313
844-462-7342
DFrank Theatres - Teays Valley Cinemas
As the farthest Theater from Charleston WV, it may be a little out of the way, but it's really only about 20 minutes away. Again, like most large theaters, they are right around a great number of local shopping and restaurants so you can do more than just see a movie when you go.
170 Erskine Lane
Scott Depot, WV 25560
304-201-7469
Best Events: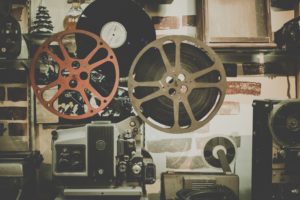 WVIFF-
The West Virginia International Film Festival's mission is to promote, organize and present 2 annual film festivals each year. They choose many culturally diverse, foreign and domestic films to show during the Spring and Fall Festivals.
They are currently trying to build a nonprofit cinema Downtown, the "Underground Cinema", located in the basement of the Taylor Books Annex Gallery.