Festivall 2018
Here are a few of the FestivALL events, when the City becomes a work of art! From June 15th through the 24th.
AFestivall 2018 Live On The Levee
Enjoy an evening by the Kanawha River for Live on the Levee, a free friday night concert series in Charleston, WV. The Change , a female funk band, will start the evening of music. The New Orleans Suspects from New Orleans, LA will headline the night with their New Orleans infused swamp rock party music.
Live on the Levee concerts take place every Friday night from Memorial Day to Labor Day weekends and feature local and regional artists. Food and drink vendors on site include beer and wine. Visit liveontheleveecharleston.com.
7:30pm            New Orleans Suspects
BMayors Concert
FestivALL is pleased to present this year's Mayor's Concert featuring Lake Street Dive! They will be bring an infectious night of music to the Clay Center on June 21. With past appearances on "Mountain Stage with Larry Groce", NPR's Tiny Desk Concert, The Late Show with Stephen Colbert, David Letterman and Conan, Lake Street Dive has won over fans with their soulful yet rocking sound. The band returns to Charleston with their new album Free Yourself Up, due May 4th.
Lake Street Dive's Free Yourself Up, due May 4, is, in many ways, the band's most intimate and collaborative record. The band worked as a tightly knit unit to craft its ten songs and self-produced the album in Nashville with engineer Dan Knobler. "Free Yourself Up is about empowering yourself, emboldening yourself," says the band, "no matter what's going wrong."
 Tickets: $25-$45 + credit card charges: Pre-sale March 15th, public  March 19th
CSmoke on The Water Chili Cookoff
The annual Smoke on the Water Chili Cookoff celebrates its 20th anniversary with dozens of the nation's top chili cooks competing to see who has the best red, green and home-style chili and salsa. Winners move on to compete at the World's Championship.
The event includes kids' activities, frozen t-shirt and hot pepper eating contests, local food vendors, beer from Spriggs Distributing Co. and live music! Samples begin at approximately 11:30am and last until they run out. We recommend arriving early to get your fill! Chili Cookoff judging and awards run until approximately 5pm.
Proceeds benefit HospiceCare. 
Music on Schoenbaum Stage:
Click here to register as a chili cook!
Location: Haddad Riverfront Park, 600 Kanawha Blvd. E.
DWine & Jazz Music Festival
Black Masala and Lao Tizer with Eric Marienthal and Karen Briggs will headline Charleston's biggest yard party on the banks of the beautiful Kanawha River across from the gold capitol dome. A cornerstone of FestivAll, the popular Wine & Jazz Music Festival offers a fine way to enjoy summer while supporting local arts groups. Enjoy the fruit of West Virginia's vineyards, fine food, and an array of performers. Also, enjoy the River Queen taxi to take you back and forth between Wine & Jazz and downtown FestivALL events.
Lineup:
Tickets: $25 advance, $35 at gate available. Advance tickets available online here
Co-presented by Fund for the Arts and Spilman, Thomas & Battle PLLC
Location: University of Charleston lawn, 2300 MacCorkle Ave. SE
EMountain Stage with Larry Groce
West Virginia Public Broadcasting produces this live music radio show. Mountain Stage is distributed by NPR on over 200 stations nationwide and overseas.
Be a part of the audience when guest host Peter Mulvey welcomes The Wood Brothers, Todd Snider, Dave Alvin and Jimmie Dale Gilmore, Kat Wright and more TBA.
Tickets: Advance $20, Day of Show $35. Available at TicketFly, 877-987-6487 or at Taylor Books in Downtown, Charleston
Underwriters: Bailey & Glasser LLP and WV Wild & Wonderful, with support from Charleston Convention & Visitors Bureau
Presented at FestivALL by Holiday Inn & Suites at the Charleston Conference Center
Festivall 2018
The Premiere Artistic Event in Charleston
Every year, the City of Charleston partners with over 60 arts and community organizations and sets up a city-wide, multi art Festival.
"It's a place and event where you can stroll and be happy, where you can look at art, hear music, watch street performers, and just mingle with people. You never quite know what treat will be up the street, what sight will bring delight.' – – Wonderful West Virginia magazine
The mission of FestivALL, is to create and sustain a community with comprehensive, robust arts and entertainment opportunities, that will attract tourists and serve as an economic developmental tool.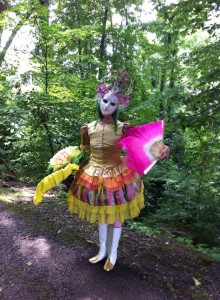 For a complete list of events at this FestivALL, please see our Event Calendar.
Some of the things to see about town during FestivALL –
"Don't Tell Me This Town Ain't Got No Heart" Mural @ Sam's Uptown Cafe
Dizzy Doc's Amazing Balloon Sculpture
River Queen Cruises & Water Taxi
Street Performers
Art Murals and Parades
So much more!